Another "seller" of tunes and films whose model depended on a server remaining available forever has failed, and the users who thought they had bought something get to do work in order to keep it, and can look forward to losing it anyway.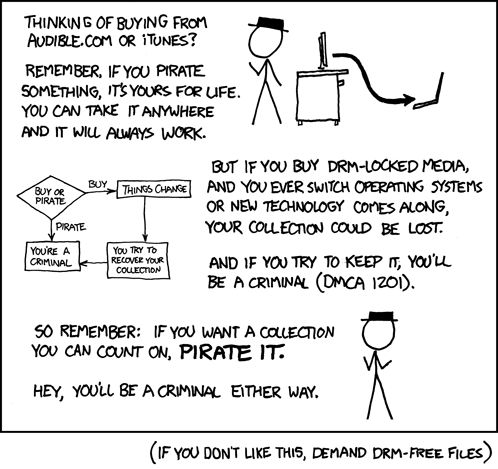 http://imgs.xkcd.com/comics/steal_this_comic.png
You might like to consider the possibility of issuing cryptographically signed certificates stating the holder has the right to have a copy of something. Leave it open what digital and physical form is involved, and accept that the world is heading that way.
Or carry on faffing about.